ABOUT US
Our story started in 2018, with countless hours of discussions about how architecture should be done and how a business model can encourage good architecture. Since it's nice to talk about it, but even nicer to get things done, we launched Autumn Design in 2018. Since then, our extensive skillset, energy, and dedication have have been put to good use in delivering outstanding, highly personalized projects.
We are a Geneva-based practice that supports clients during every stage of the project. We are committed to helping you deliver both on time and within budget. Our mission is to offer the high quality and the respect which good architecture requires.
YOUR DREAM
HOME
A comfortable home you can't wait to return to day after day. Because comfort is simply no enough.
THE OFFICE
OF THE FUTURE
We design safe, comfortable office spaces that increase productivity and create a comfortable, healthy environment to get all your work done.
YOUR GRAND
VISION
Grand scale projects. Tourism, business, cultures, a new vision of interacting with the world
MEET THE TEAM
Innovation runs through our veins. We dream about the future. We constantly challenge ourselves. We are passionate about design. We are determined to take ideas to the next level. We want to help you develop your projects.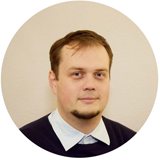 GABRIEL CIOSU
 Cofounder and Creative Designer
Gabriel is an architect with a strong passion for design and tech. Before launching Autumn Design, he worked as an architect and architectural designer in Switzerland and abroad.
His experience working on diverse projects and tasks led him to become interested in ways of expressing brand identity through design. He is also a prototyping enthusiast, developing designs in the fields of special lightweight structures, electromechanics, and 3D printing.
Gabriel has a degree in architecture from a technical university.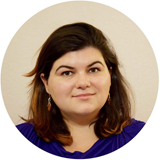 BEATRICE ANTON
Cofounder and Business Manager
Beatrice has a background in entrepreneurship, sales and finance and previously to launching Autumn Design, worked in private banking, advising her clients on investments.
She is passionate about communication and public speaking, having more than 15 years of experience in this area. When it comes to design, Beatrice believes that it should be the expression of a company's vision.
Beatrice has a bachelor degree in business management from UNIGE and a masters degree in financial engineering from HEC Lausanne.
WHY CHOOSE US
We have more than 10 years experience in the architectural design and development area and
  are currently transitioning towards the product and prototyping area.
We work hard to deliver maximum quality in the allotted time. 

We work in the most common 37 platforms, which allows us to use the technical solutions best adapted to your project.
We reply with a quote in less than 48hrs and help you meet your deadline.