The contemplation space in
#theHealingHaven
will invite the guests to think of their loved ones who passed and to make peace with the past.
The dominant material in this space is the bamboo: visitors can light candles in the bamboo surrounded spaces in the water and their light seems to reflect in the bamboo ceiling.
This is the aerial view of the Healing Haven. The shape of the building is fluid and we favored curved lines, which contributes to the creation of a peaceful and calming atmosphere.
The building was inspired by the flow of the nearby Casamance river, which gives the name of the entire region.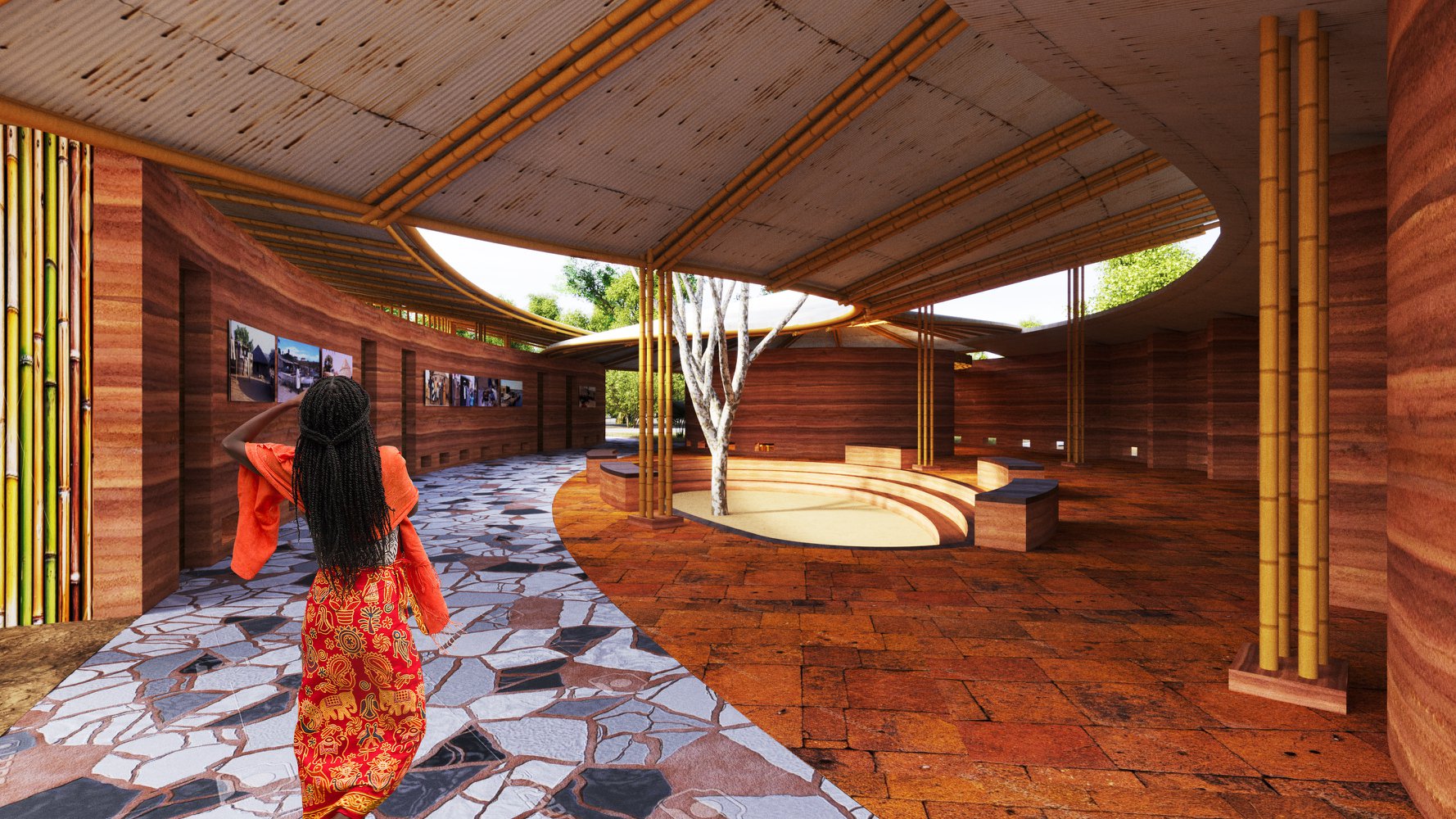 The space inside is soothing – one immediately feels in harmony with nature and with the presence of the other visitors.
The space is separated into 2 zones: the transit area and the discussion area. The separation of the zones is made through the different flooring materials (laterite and mosaic).
The walls next to the transit area could host a permanent awareness exhibition and the walls next to the discussion area could host temporary awareness exhibitions.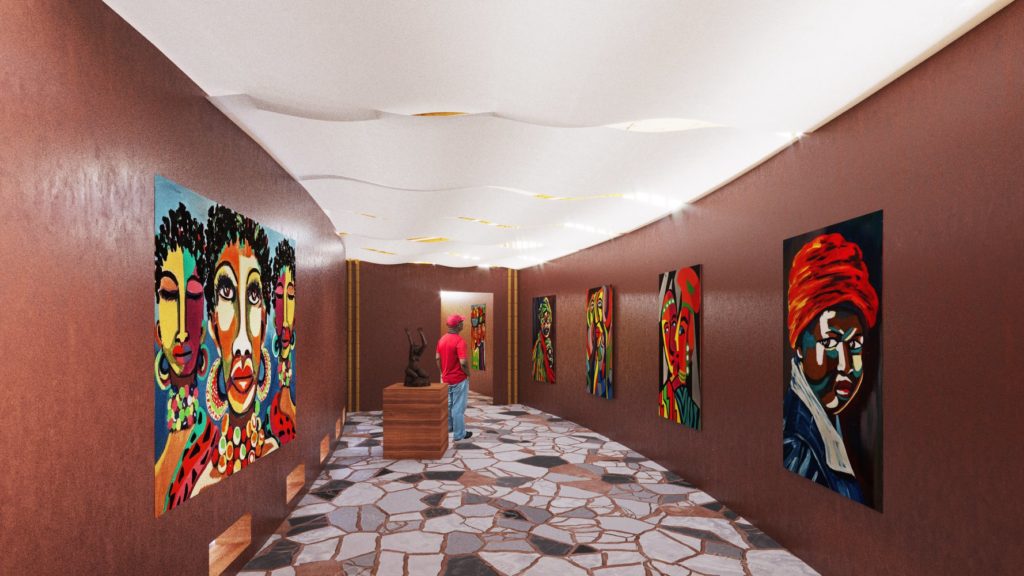 The discussion arena is dominated by an agora, where we have placed a shea tree (Vitellaria paradoxa). This is considered sacred in many African communities; the health benefits the shea butter prove the holy status of the tree. The agora could be used for conversations and for performing arts (music or theatre) – the rammed earth materials have good acoustic properties. As the roof is open above the shea tree, the agora will benefit from the natural rain. All the awareness and exhibition areas are covered by the roof.