MEET THE TEAM
Innovation runs through our veins. We dream about the future. We constantly challenge ourselves. We are passionate about design and are determined to take ideas to the next level. We want to help you develop your projects.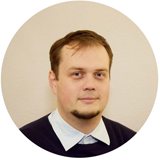 GABRIEL CIOSU

Cofounder and Creative Designer

Gabriel is an architect with a strong passion for design and tech. Before launching Autumn Design, he worked as an architect and architectural designer in Switzerland and abroad.
His experience working on diverse projects and tasks led him to become interested in ways of expressing brand identity through design. He is also a prototyping enthusiast, developing designs in the fields of special lightweight structures, electromechanics, and 3D printing.
Gabriel has a degree in architecture from a technical university.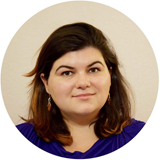 BEATRICE ANTON
Cofounder and Business Manager
Beatrice has a background in entrepreneurship, sales, and finance. Previously to launching Autumn Design, worked in private banking, advising her clients on investments.
She is passionate about communication and public speaking, having more than 15 years of experience in this area. When it comes to design, Beatrice believes that it should be the expression of a company's vision.
Beatrice has a bachelor degree in business management from UNIGE and a masters degree in financial engineering from HEC Lausanne.

CONTACT
Whether you want to make your home a better place to live or want to launch a multi-building project, whether you want a quote, some advice or just to say "Hi", we'll answer you in the shortest time possible :
By clicking "Submit", you agree with our Terms and Conditions.
Open hours :
Monday to Friday, 8 am – 6:30 pm