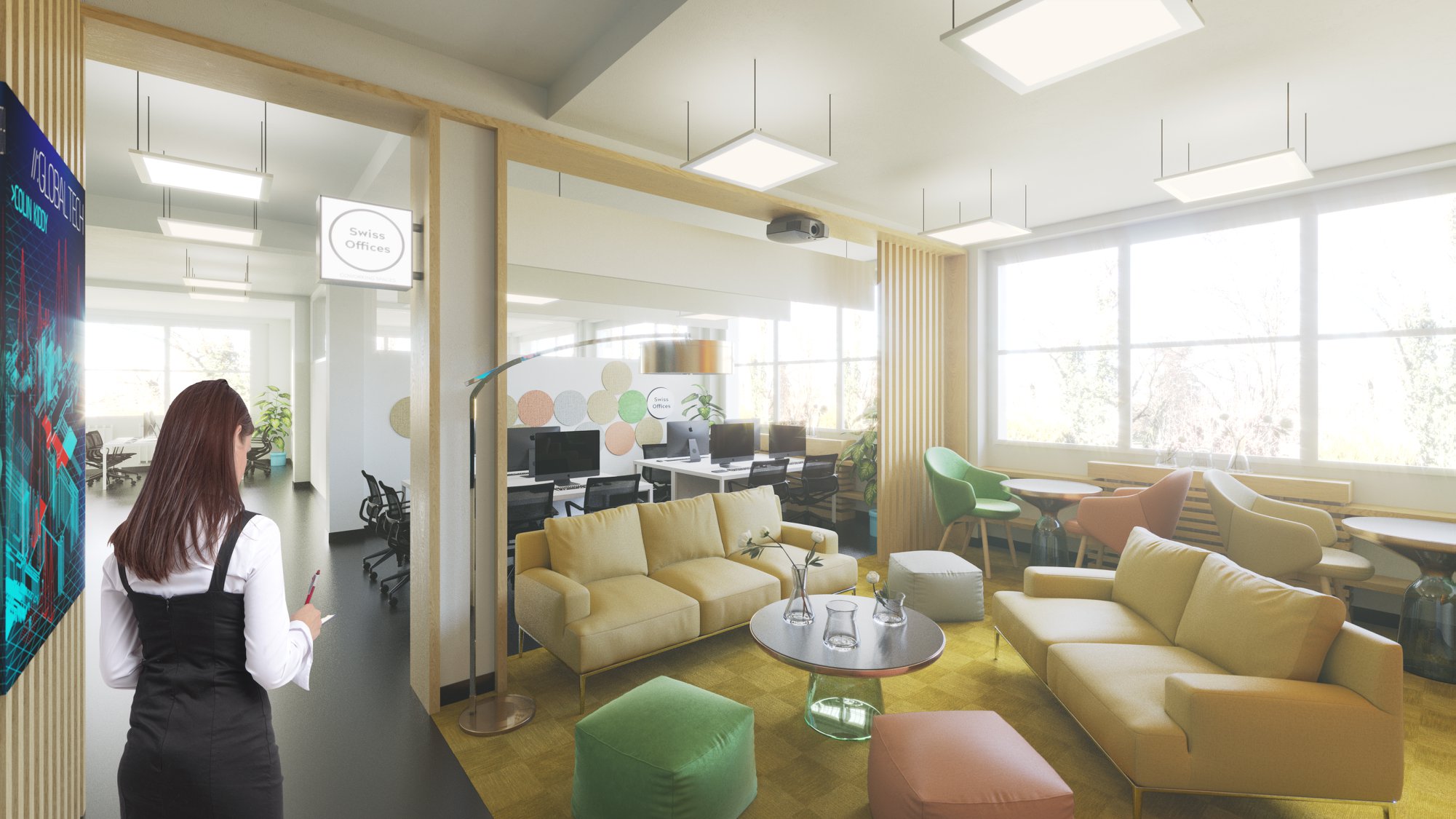 We are happy to share our most recent proposal for a new 250 m2 co-working space in Geneva. We envisioned a cozy and colorful space just after the entrance, where the residents of the space can take breaks, chat, relax and welcome external guests. This space is easy to re-organize so it can also welcome events and discussions in a cozy environment.
The hot desks area include 10 working posts for temporary guests of the co-working space. Entrepreneurs will be able to bring their laptops and work directly on them or connect their laptops to the screens made available by the co-working space.
This area gives a feeling of well-being, where it is easy to focus and collaborate, due to the usage of natural elements (plants, wooden frames for the separation wall). The fonoabsorbant panels hanged on the ceiling and displayed on the wall allow the area to stay quiet and full of light, despite being open to the common area.