We are happy to announce that Autun Design's proposal, Ozolini Organic Sanctuary was shortlisted in the international competition Teamakers Guest House organized by Bee Breeders.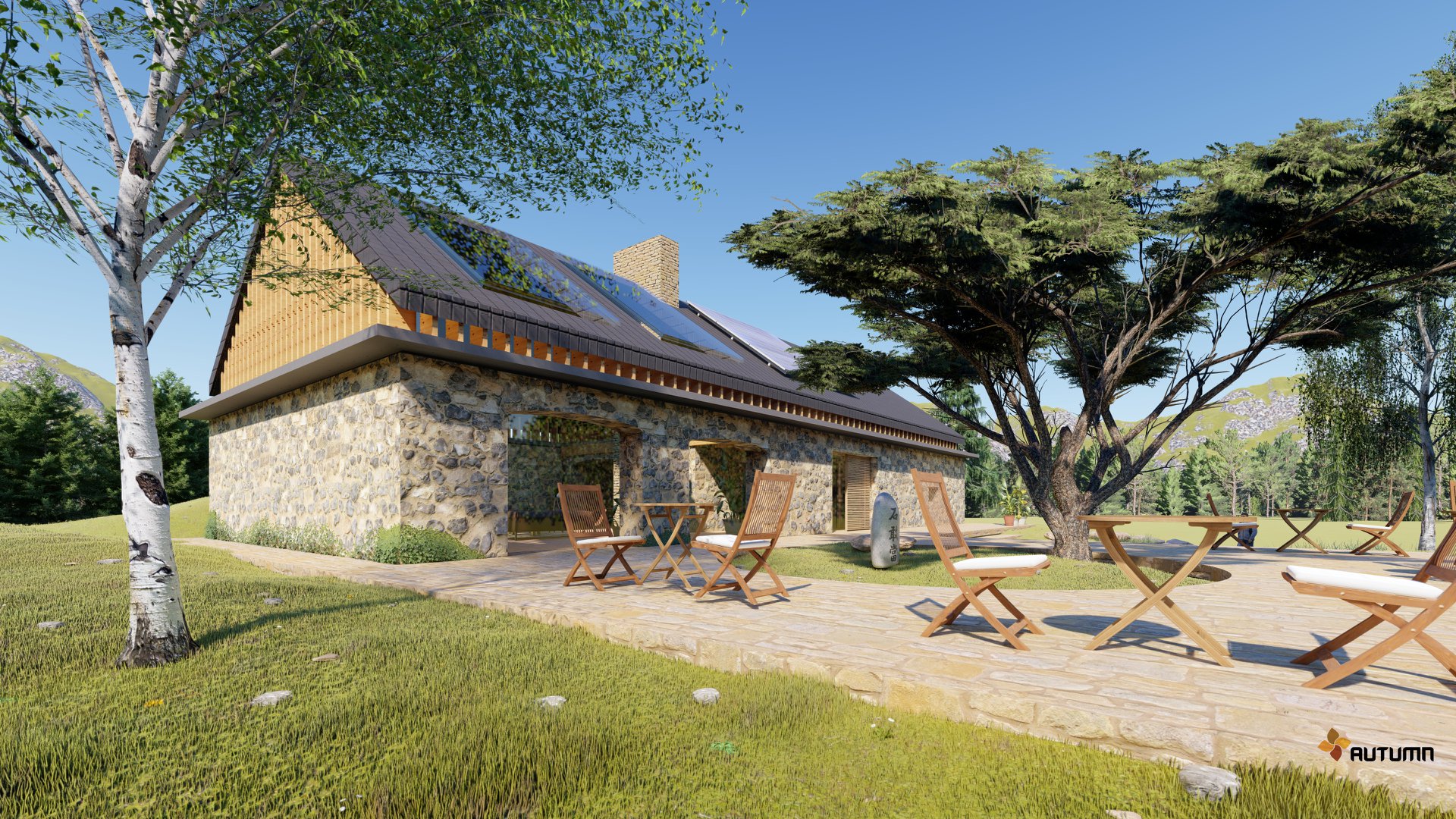 The Ozolini Organic Sanctuary is a space where visitors get in tune with nature and nurture their wellbeing. The building is inspired from natural elements and blends perfectly with the surroundings.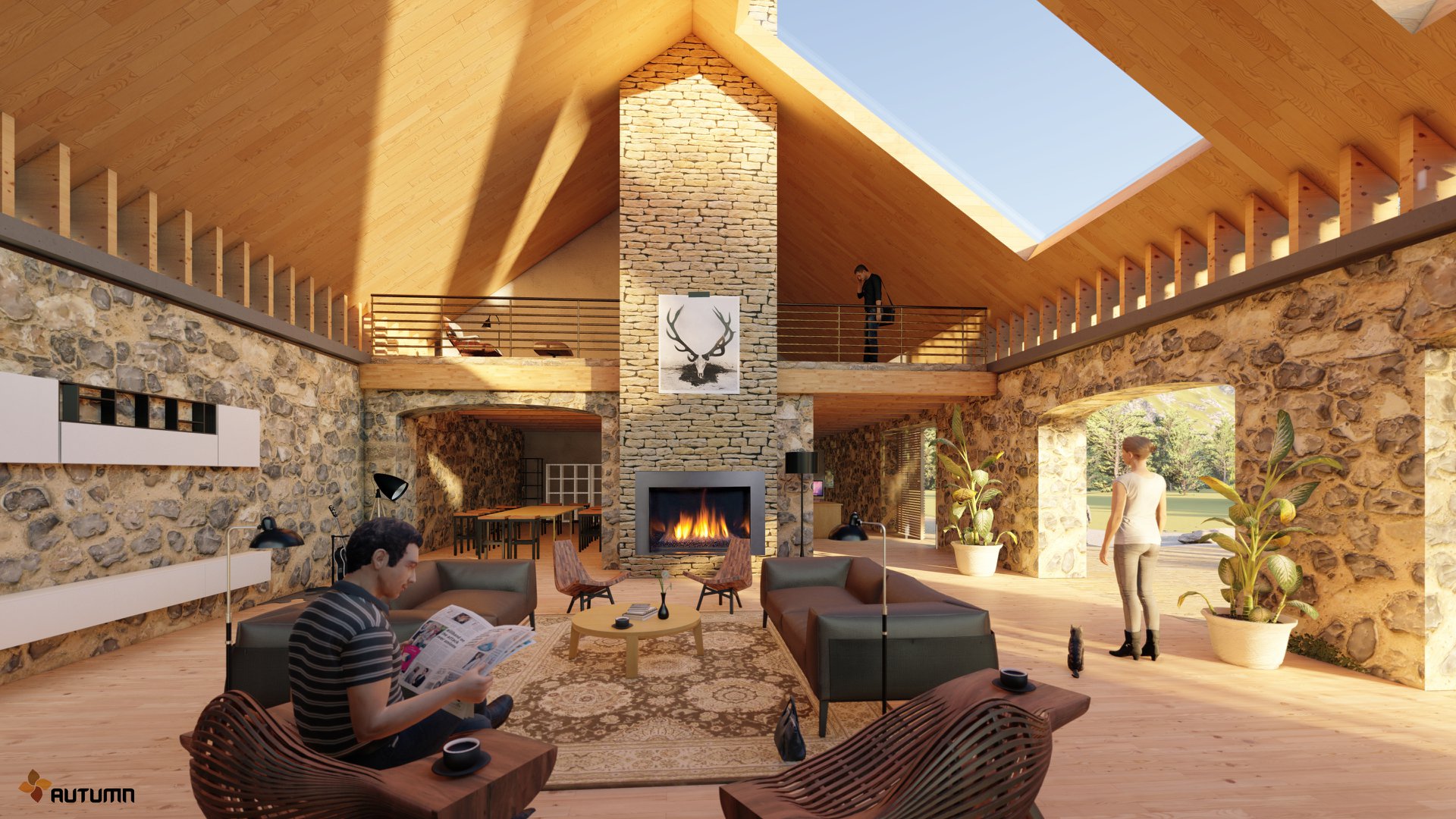 The interior keeps visible the stone walls and the wooden structure of the roof – this makes the visitors keep in tune with nature, as even inside the building, they continue to be surrounded by natural elements.
The living room has a large volume, as it takes advantage of the full height of the building and is dominated by a central fireplace. This volume will help visitors to relax and to feel free, unconstrained by space. We are proposing an eclectic interior style, which will evolve with time as visitors will spend time and add to the vibe of the Ozolini Organic Sanctuary.